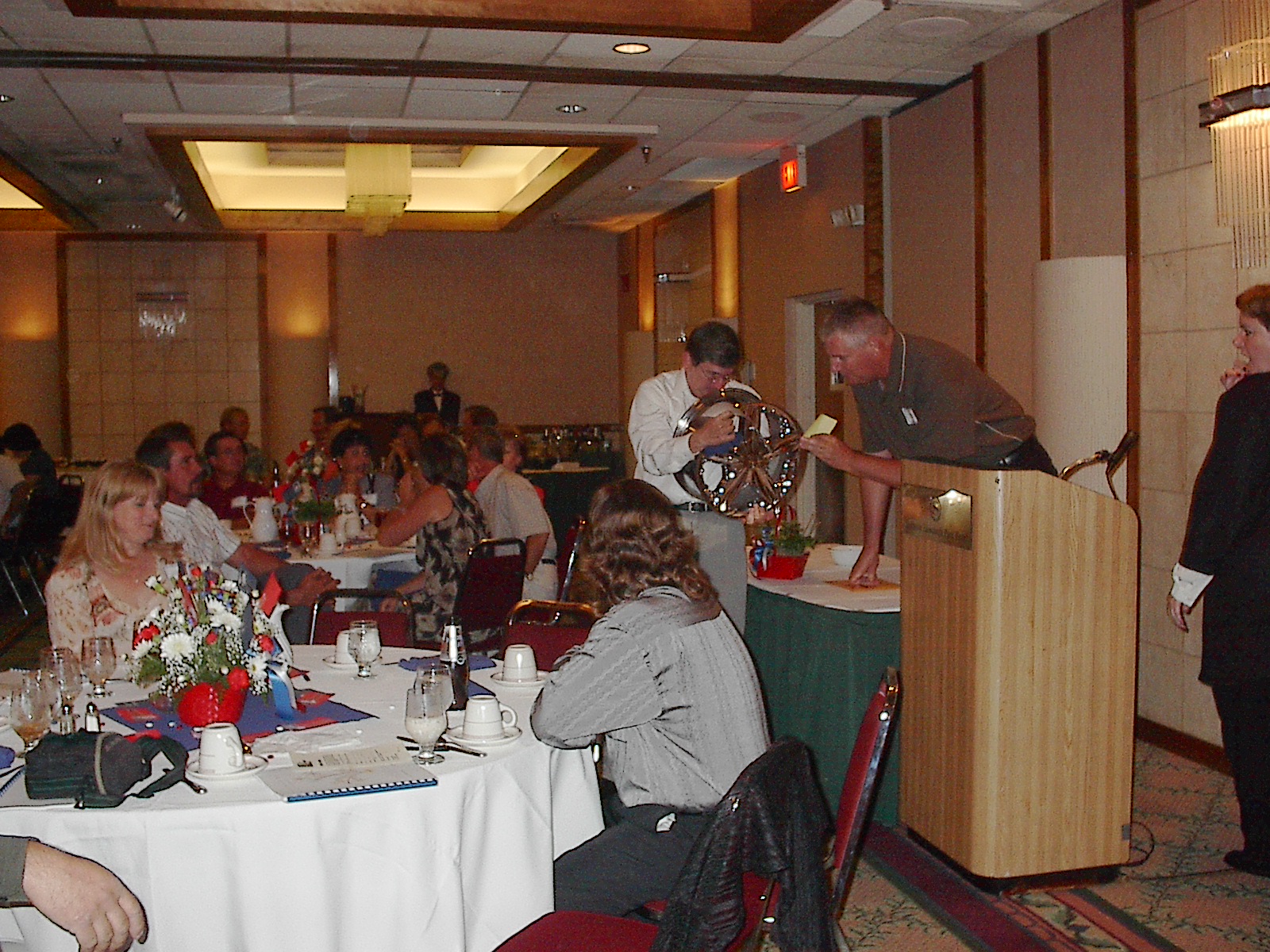 Mike Bruner accepts the now infamous (and very heavy!) "Wheel Clock" as his award for traveling the farthest. Mike came in from Ashland, Massachusetts, just outside Boston. We still want to know how he got it home!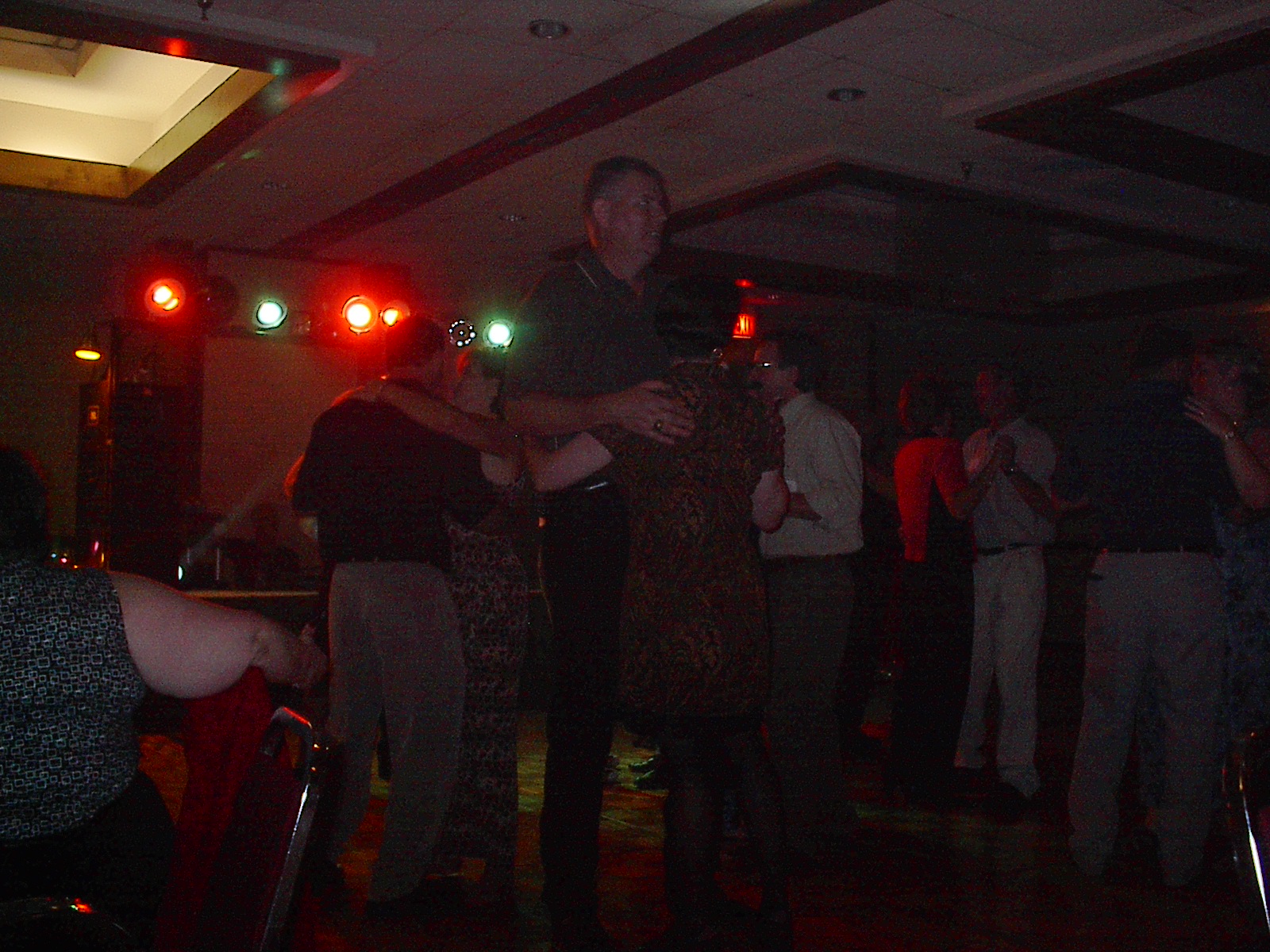 The floor was full for this slow dance.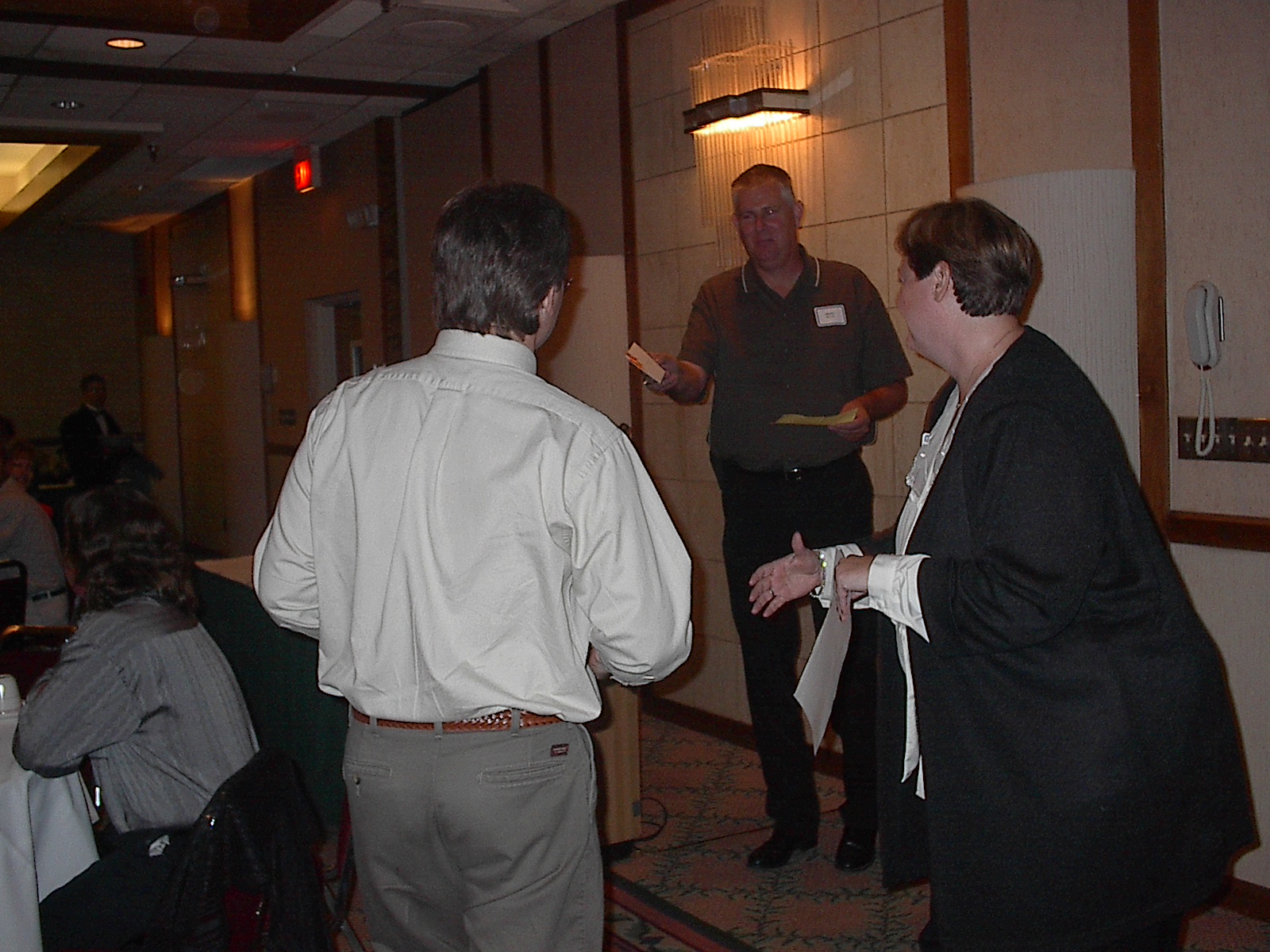 And the winner is...Kenny Goodwin, voted by those in attendance, as "Most Changed". Kenny accepts the award, a pair of Silver Dollar City passes, from Cindy Stein and Jimmy Bolin.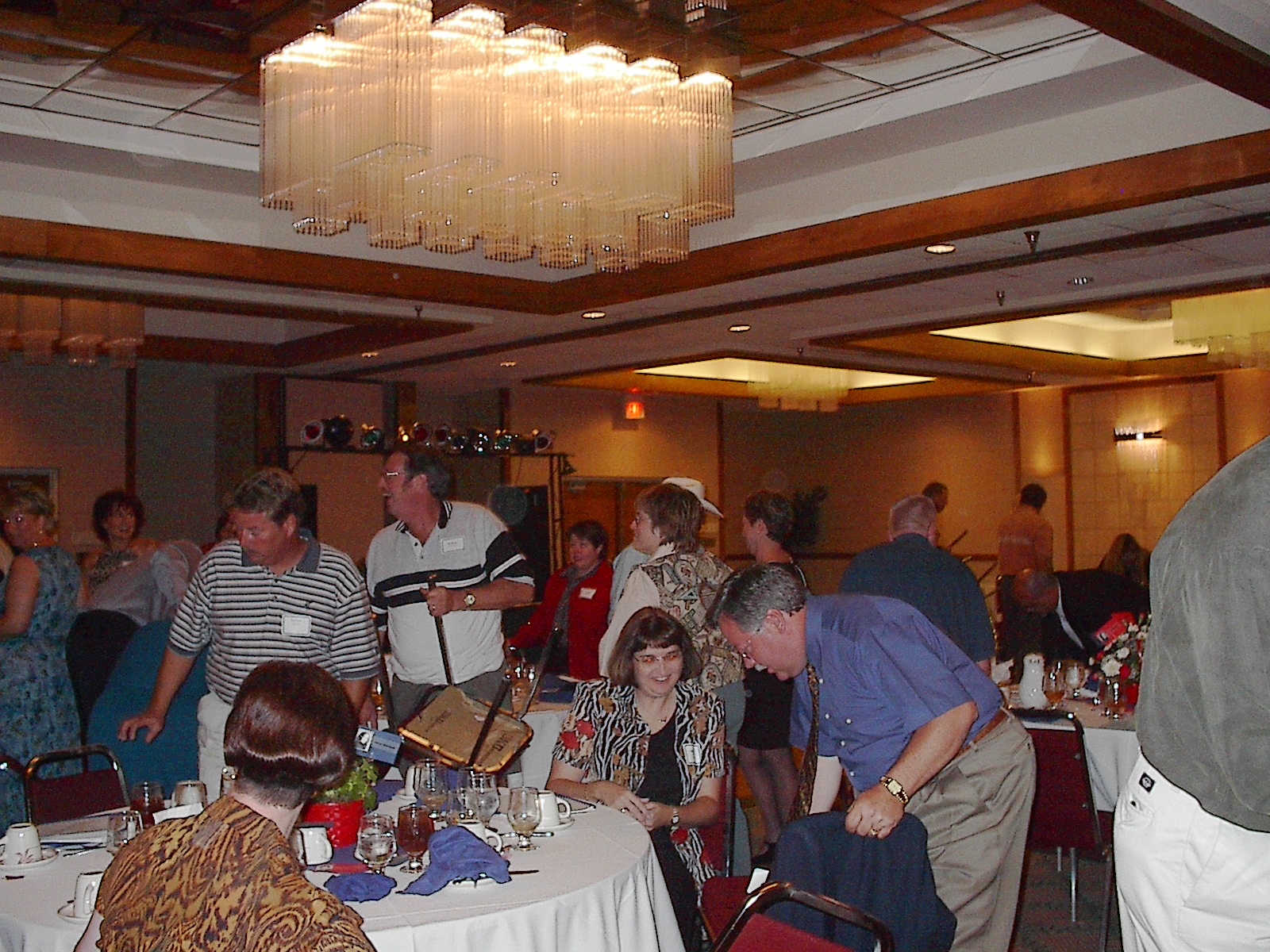 The group gets enthusiastic looking under their seats for a yellow smiley face - and why not, the winners got to take home a centerpiece arrangement as their prize!